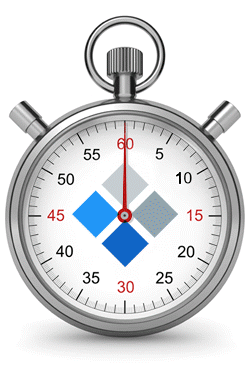 Dear Reader,
The moment you first begin investing for retirement…
You start the stopwatch. 
Investing becomes a race against the clock… and time begins running out.
Will I have enough for retirement? Will I have to put off my retirement? How much should I have? Which investment will get me to my goals? Which one should I avoid?
Everyone who's ever planned for their future wrestles with the same demons. 
And the closer we are to retiring, the tougher the fight gets.
What if you're already retired? Well, I'm sure that pressure can become pretty intense at times. 

Do I have enough to enjoy my retirement? Will I outlive my money? What if the market pulls back again? How will I make my money back – this time?
Traditional investment vehicles – Treasury bonds, CDs, dividend stocks – are gradual investments.
You build wealth slowly, consistently, gradually, in miniscule increments over years and years.
There's nothing wrong with this approach. It's an accepted, time-honored way of doing things.
And it works… if you have decades to wait around.
But what if you don't have 20-30 years to grow your wealth?
Well, that's why I'm coming to you today.
Because, thanks to a breakthrough discovery by one of the 20 Most Influential Living Economists in the world, you can now compress the time it takes to build real wealth…
Multiplying your money not in years, but in just months… weeks… even days.
Imagine raking in gains of 485% in 22 days… 491% in 71 days… 498% in 59 days… 540% in 76 days… 633% in 49 days… 800% in 34 days…
Even an insane 864% in just 21 days.
Well, that's just a tiny example of the profits possible when you tap into this remarkable discovery.
For the past 12 months, Dr. Mark Skousen has been digging into the biggest stock moves of the past 45 years…
Crunching an incredible amount of data… building computer models… examining company fundamentals… and studying price movements.
After one year of solid research, a simple, yet powerful, profit pattern began emerging from his massive pile of data.
Every stock he examined displayed the same pattern.
He calls this profit pattern the Law of Accelerating Disruption.  
And as he dug deeper into this Law, he realized:
Trading the Law of Accelerating Disruption compresses the time it takes to build real wealth…
While expanding the amount of money you make on each trade.
See, the Law of Accelerating Disruption involves the most disruptive technological advances of our time.
As these changes take hold, more companies build on those changes, creating new breakthroughs, more often…
Opening up more and more opportunities for faster and faster profits.
These disruptors can be found anywhere: high-tech, healthcare, the internet, energy, automotive… even retail and household products can be disruptive.
If you understand the ever-increasing pace of technological disruption, and you know what to look for, the Law of Accelerating Disruption could make you exceptional profits…
Not just once, but repeatedly, as shares in these breakthrough companies rocket higher and higher.
The Law of Accelerating Disruption happens in two phases.
This is crucial to understand.
Every single disruptive stock in the past 45 years from
the companies that completely changed entire industries,
and made investors billions in profits, has displayed the
exact same two-phase pattern, with little variation.
When you understand what these phases are – and how they behave – you'll see how it's possible to rake in more money, more often, than you may have ever thought possible before.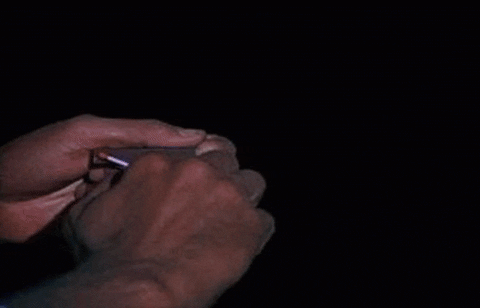 The first phase is called the Fuse.
This Fuse is the long period of time after a major technology has launched, but before it becomes part of the mainstream.
This period is marked by modest price movements in a company's stock.
Then, as the technology gradually becomes accepted by investors and the public, shares enter the most important phase…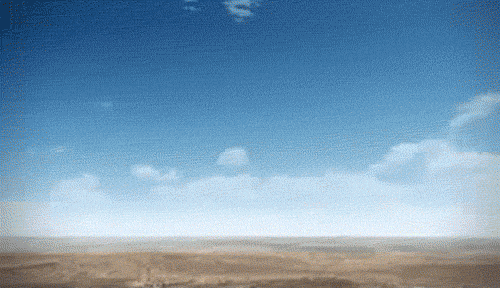 THE EXPLOSION.
As the new technology becomes accepted, and more entrenched in our lives, share prices go parabolic.
Let me show you an example of one of the biggest, and best performing, tech companies ever: Apple (AAPL).  
Apple introduced the Macintosh computer in 1984, but the big profits we associate with Apple didn't show up until years after.
In fact, shares bumped along for roughly 22 years… with only modest price movements.
That was Apple's Fuse phase…
But as our society moved deeper into the digital age, Apple's computers became more accepted, and more in demand, with each passing year.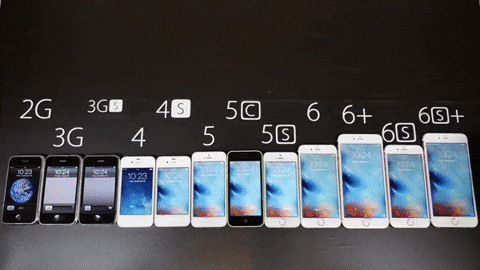 When Steve Jobs launched his biggest disruptor – the iPhone – in 2007, he ushered in a new era of "smartphone" technology.
As the public clamored to own these new phones, we hit that second-phase profit window, and shares EXPLODED.
Early investors in Apple had the chance to rack up over 38,000% in gains from both of these phases…
But what if you didn't have 22 years to wait around before shares take off?
Well, that's where Dr. Skousen's trading technique comes in…
When a stock like Apple hits the EXPLOSION phase, and that profit window opens…
You're looking at multiple profit opportunities from a single stock… in a single year.
For instance,
Dr. Skousen's trading technique could have let you profit multiple times in any 12-month period of AAPL's EXPLOSION phase.
The faster a stock moves in this phase, the more opportunities there are to rack up gain… after gain… after gain.
Here's another example of the Law in action.
Shares of Microsoft (MSFT) had a Fuse phase that lasted nine years, as Microsoft introduced new software, and more and more people bought personal computers…
The 4-year EXPLOSION phase drove shares much higher, much faster than at any other time in the previous nine years.
Dr. Skousen's trading technique could have let you profit multiple times in any 12-month period of MSFT's EXPLOSION phase.
Here's another example of the two-phase pattern from another tech giant:
When it comes to the world of high-tech, computer chip-maker Intel (INTC) is one of the most disruptive companies ever. Their CPU chips have been powering PCs and Macs for decades.
In the 12 years leading up to the tech revolution of the 1990s, Intel rewarded early investors with gains of 9,608%…
But it took six years of a slow-burning Fuse before shares broke out…
Creating a 6-year EXPLOSION phase, and opening a profit window with potentially dozens of opportunities for profits…
Now I want to show you something extraordinary…
See, when a true disruption hits the market,
it creates an entire, diverse universe of
profit opportunities along with it.
Each disruptive breakthrough leads to the creation of dozens – even hundreds – of companies that support and build on that disruption. 
And the more companies innovating around that technology, the greater the potential for larger gains, more often. 
One of the most disruptive technologies ever – the internet – was one such example.
It grew directly out of the computer revolution and launched companies that made investors enormous fortunes.
Cisco Systems (CSCO) created the networks that drove the expansion of the internet, and shares ultimately rewarded investors with gains of over 200,000%!
But like every other stock of a breakthrough technology, it followed the exact same profit pattern as the other stocks – as dictated by the Law of Accelerating Disruption…
Investors in CSCO had to endure an 8-year Fuse phase…
Followed by one of the sharpest EXPLOSION phases anyone's ever seen. It was only about three years, but share prices went near-vertical once the Fuse was done.
And again, every 12-month period of CSCO's EXPLOSION phase meant multiple opportunities to profit…
Here's another example:
Netflix (NFLX) has been one of the biggest online success stories around, disrupting an industry once dominated by Blockbuster by using the internet to deliver movies.
What you may not know is that shares of NFLX bumped along for about eight years in a fairly flat Fuse phase…
Before shares rocketed higher in the 7-year EXPLOSION phase that followed.
Again, the EXPLOSION phase could've potentially handed you multiple profits, over and over, every year.
Every stock of every disruptive company follows the exact same profit pattern…
And each and every profit point in the EXPLOSION has the potential to hand you triple-digit gains.
That could mean the opportunity to double your money – and more – every few months.
Here's recent example of the Law at work…
Connectivity Innovator CalAmp (CAMP) helps machines and systems communicate with each other.
It had a Fuse phase that lasted three years…
But as the connectivity between devices became more and more accepted, it created a 2-year EXPLOSION, where shares hit higher prices faster than at any time in the previous three years…
Software company Concur Technologies' (CNQR) fuse phase ran for eight years…
But as more and more companies began adopting its software, the EXPLOSION ran for six years, offering more opportunities to pile up gain after gain after gain.
It's not just computers.
Whenever any company upsets the status quo with a breakthrough technology, this same two-phase profit pattern occurs.
Every single time.
For instance, Motorola (MSI) pioneered mobile communications when it revealed the first mobile phone in 1973.
That invention began a Fuse phase that lasted for 14 years…
But then, as mobile phones became more popular, shares hit an 8-year EXPLOSION phase.
Blackberry (BB) built on the Motorola cell phone by launching its Palm Pilot Personal Digital Assistant, or PDA, in 1997.
Investors in these shares actually had the chance to cash in on two separate phase patterns.
The first Fuse ran for four years…
Followed by the first EXPLOSION, which lasted just 1¼ years.
Then a second, 2-year Fuse…
Followed by the final EXPLOSION, which lasted until 2007 when Steve Jobs launched the iPhone – completely disrupting the mobile phone market.
And it's not just high-tech.
Starbucks (SBUX) changed the way people around the world thought about a cup of coffee.
This disruption offered investors two distinct EXPLOSION phases:
Just when most people were thinking there wasn't much more that could happen to a cup of joe…
Along comes Green Mountain Coffee Roasters (GMCR), whose innovative K-Cups have changed break rooms and kitchen counters around the globe. 
GMCR had a long 15-year Fuse phase, and, like Starbucks, exhibited two distinct EXPLOSION phases.
Any time a company disrupts an established market – whether it's computers, phones, the internet, or even coffee…
It will always follow the two phases of the Law of Accelerating Disruption…
And during the all-important profit window – the EXPLOSION – Dr. Skousen's trading technique could let you profit multiple times in each of these stocks…
Where each trade gives you the potential to build a mountain of lightning fast gains, over and over again.
Once that profit window opens – and shares EXPLODE higher – every single profit point could potentially hand you gains like these:
506% in three months
437% in three months
369% in less than three months
308% in two months
165% in just over two months
147% in two months
116% in two months
That's just a tiny example of the kind of profits you
could be collecting in the coming months from today's
disruptive companies that are just now entering their
EXPLOSION phase.
As the next 12 months unfold, you're going to see plenty of opportunities to build enormous wealth, because new disruptions are coming to the market more quickly than ever before…
And with Dr. Skousen's proven trading method, as these stocks hit their EXPLOSION phase, you could be stacking one win on top of another, over and over again.
I'll show you more about these breakthrough stocks in a moment.
These are companies on the cutting edge of new technologies, many of which didn't even exist just 10 years ago.
That's why Dr. Skousen has dedicated the past year to specific research – to examine and track the NEW technological disruptions taking shape today.
The ones that can make you much richer… faster than ever before.
Believe me, when a man of Dr. Skousen's experience and expertise makes a claim like this, I've learned to listen.
I'm Roger Michalski, publisher of an independent-minded company called Eagle Financial Publications.
For 15 years, I've had the privilege of bringing Dr. Mark Skousen's work to the world.
Mark is unlike anyone I have ever met before.
To put it simply: the man is brilliant.
If you've ever seen any of his many appearances as a guest on ABC News, CNN, CNBC, Fox News, C-Span, and others… you likely know what I'm talking about.
He first earned his PhD in monetary economics at George Washington University in 1977.
He has taught economics and finance at some of the finest institutions in the country: Columbia Business School, Columbia University, Grantham University, and Barnard College, to name a few.
In addition to his long track record in academia, he's also made significant contributions in the private sector as well…
Working as a consultant to companies like IBM, Hutchinson Technology, and other Fortune 500 companies.
As if that wasn't impressive enough, he's worked as an analyst for the Central Intelligence Agency, a columnist for Forbes magazine, and has served as past president of the Foundation for Economic Education (FEE) in New York.
Milton Friedman, Nobel Prize winning economist, said, "Mark Skousen is an able, imaginative, and energetic economist."
John Mackey, President and CEO of Whole Foods Market, offered, "Mark is a skilled investor, creative entrepreneur, and a first-rate thinker, writer, and practitioner of sound economics."
Larry Kudlow, Host of CNBC's Kudlow & Company, said, "Mark Skousen is one of the best financial economists I know."
Steve Forbes even said, "Mark Skousen… should get the Nobel Prize in Economics."
I have rarely met someone who is as accomplished and universally respected as Dr. Skousen.
Yet, even more impressive…
Mark was recently named one of the 20 Most Influential Living Economists in the world…
Acknowledging his work as some of the most important in the world of economics.
And speaking of disruptions…
Dr. Skousen's research has proven so influential,
it's actually disrupted how the entire US economy
is being measured.
The US Bureau of Economic Analysis adopted Dr. Skousen's breakthrough economic statistic called the Gross Output (GO).
The GO is designed to measure the total sales volume at all stages of production "…from the production of raw materials through intermediate producers to final retail."
It's the first new metric for quantifying the US economy since the GDP was adopted over 50 years ago…
And, at more than twice the size of the GDP, Dr. Skousen's GO is proving itself to be a powerful leading indicator of where the economy is heading.
Now, I've worked with this man for all of these years…
So when he came to me, and showed me his research into his Law of Accelerating Disruption, and how it could let our readers grow richer, faster, by compressing the time it takes to build a fortune…
I knew I needed to bring this to you as quickly as possible.
However, Dr. Skousen's Law of Accelerating Disruption unlocks a completely new way to look at the market.  
Because technological changes are constant, and never-ending…
There will always be profit opportunities on the horizon.
When you combine these new opportunities with the opportunities to capture multiple triple-digit gains when a stock hits that EXPLOSION phase…
You'll be compressing the time it takes to become wealthy…
And expanding the amount of money you make on each investment.
Over the past 12 months, Dr. Skousen's dug deep into the next wave of disruptive technologies…
And he's compiled a comprehensive watchlist of the hottest, potentially most profitable, disruptive new technologies that are about to explode higher.
Here are the emerging technologies Dr. Skousen believes will be changing lives – and fortunes – in the coming months.
Disruptive Technology #1 – The Connectivity Revolution
There are three kinds of connectivity: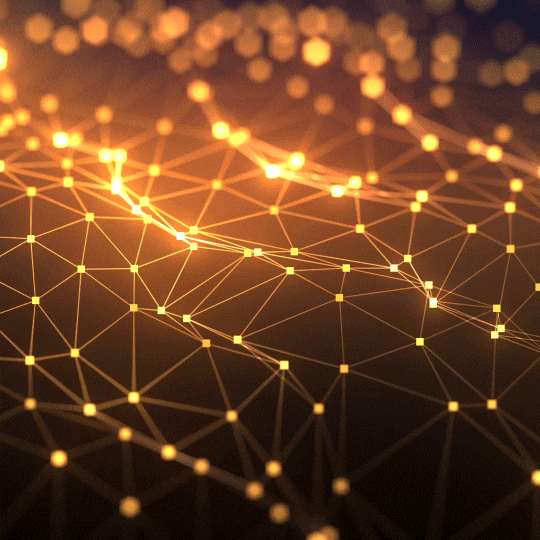 The human connection, that keeps us connected to our circle of friends and family
The technology connection, that keeps us connected to our personal electronic devices
The machine connectivity, that connects electronics, computers and appliances – even cars – to each other.
In the future, anything that can be connected will be connected.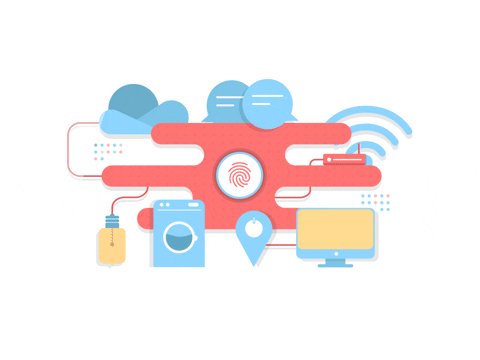 This is commonly referred to as the Internet of Things, where virtually everything in our lives will be connected to increasingly larger networks.
You name it: cellphones, coffee makers, washing machines, refrigerators, ovens, headphones, lamps, home stereos, to name a few.
It's more than just your devices and appliances.
Powerful machines – like jet engines, oil derricks, pump systems, bulldozers and farming equipment – are all now connected through the internet.
Research firm Gartner has predicted that by 2020 – just 2 years from now –  there will be over 26 billion connected devices. Some estimates say it could be as high as 100 billion devices – all connected.
The Connectivity Revolution is not going away. It's only getting bigger.
That's why big-name outfits – like Intel, Qualcomm, Cisco, Verizon, Comcast, Samsung, IBM, AT&T, Google and Amazon – are investing billions of dollars into the Connectivity Revolution.
And the companies that are creating, refining and improving all these connections are going to be the ones making smart investors outrageously wealthy in the months ahead.
One of the biggest success stories in the Connectivity Revolution is a stock I mentioned earlier – a company called CalAmp.
CalAmp has been a leader in the Connectivity Revolution for years, creating connection solutions for a variety of industries: fleet vehicles, construction equipment, automotive, supply chain, energy and others.
And while most investors were just starting to hear about the Connectivity Revolution, CalAmp was already rewarding early investors with a 5,247% windfall in just 5 years.
Dr. Skousen has narrowed his research into a specific niche within the Connectivity Revolution.
It's the "hidden technology" behind nearly every tech success story of the past 40 years. In fact, without this, all smart phones, laptops and servers would be essentially useless.
Connectivity is no different – this "hidden technology" makes it all work.
Naturally, as the connectivity revolution continues to grow, the demand for this "hidden technology" will continue to grow as well.
And Dr. Skousen is digging into the research to uncover what could prove to be the best of these fast-moving opportunities.
Texas Instruments (TXN), once famous for its handheld calculators, has transformed itself into a major player in the universe of this "hidden technology," making itself into one of the leading suppliers in the world.
Shares are up 56% over the past 12 months alone… and there could be a lot more gas in the tank.
Another "hidden technology" stock is STM Microelectronics (STM), a French firm that's already up 115% over the past year – and that could be just the beginning. Earnings were up an amazing 217% in 2017, and this year could be just as impressive.
However, the company that's made its way onto Dr Skousen's Law of Accelerating Disruption profit watchlist has emerged as a leading designer and developer of the all-important "hidden technology."
Shares are already up 165% over the past 24 months…
Which puts this stock right at the beginning of what's shaping up to be the great EXPLOSION phase…
As the world becomes more and more connected, these shares could go parabolic at any moment… 
Which means there could be multiple opportunities for profit over the next 12 months.
Letting you rack up multiple wins… each time this stock bolts higher. 
Disruptive Technology #2 – Cryptocurrencies
This may be the hottest trend to hit the street in a long time – for good reason.
Cryptocurrencies have the power to potentially disrupt the entire global currency market.

Electronic "currencies" – like Bitcoin, Ethereum, and Litecoin, to name a few (there are new ones popping up all the time) – have captured the imagination of investors around the world.
It's unlike anything we've ever seen. Investors are pouring billions of dollars into the cryptocurrency market – often without knowing much about it at all.
The crypto-market began after the crash of 2009, as an alternative way to pay for and track transactions.
Bitcoin was the first of the new 'currencies,' and as such has generated the most investor interest.
Since 2013, Bitcoin has been up as much as 143,657% over all…
In fact, Bitcoin's up over 1,100% in just the past 12 months!
Ethereum, the second largest "coin", is up 11,103% in the past year…
And another, Litecoin, is up 4,643%.
This may be one of the fastest growing sectors ever, and the "cryptos" are definitely hitting that second EXPLOSION phase. 
However, the best opportunity for making money may not be the cryptos themselves.  
It may be the technology that makes these "coins" possible: Blockchain. Blockchain is the behind-the-scenes technology that executes, tracks, and verifies thousands and thousands of purchases on the crypto-market.
Basically, Blockchain creates a digital ledger of transactions that is more secure, and more trustworthy than anything that's come before.
Because it's constantly being verified, and tracked, it's nearly impossible to alter or fake a transaction.
Blockchain can also hold more documents and data than traditional database storage technologies. It has the potential to disrupt nearly every form of commercial interaction and transaction going forward.
Blockchain requires sophisticated and powerful computers, capable of making billions, even trillions, of calculations a second.
Make no mistake about it, no matter what happens to Bitcoin, or any of the other coins out there, Blockchain technology will be changing the way the world works for decades to come.
The biggest companies in the world are pouring billions into Blockchain development.
IBM, Microsoft, Oracle, Walmart, Visa… they all see the writing on the wall: Blockchain is the wave of the future.
Now, you could invest in the crypto coins themselves, but the volatility can be wild enough to stop a charging rhino in its tracks.
You could invest in Blockchain companies… but you have to be careful.
Dr. Skousen's research has uncovered several companies that have simply attached the word "Blockchain" to the corporate name, to cash in on the excitement surrounding the new technology.
For instance, the Long Island Ice Tea Corp. recently changed its name to Long Blockchain Corp. And even though the company is still just an ice tea company, shares rose 180% in one day after the name-change. 
You know that kind of fever never lasts. And Dr. Skousen's research will keep your money safe from these overnight, flash-in-the-pan rip-offs.
However, Dr. Skousen is zeroing in on one particular company that could be the best Blockchain investment out there…
As I mentioned, Blockchain technologies require an enormous amount of computing power:  processing billions, even trillions, of bits of data every second of every day.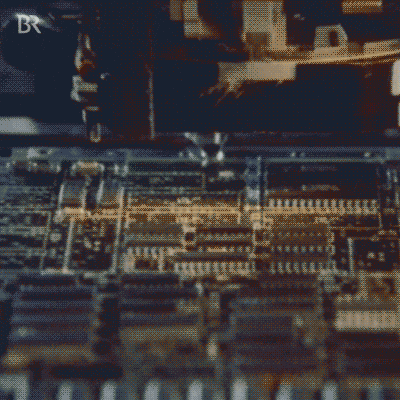 So, Dr. Skousen has turned his attention to the technology that makes all these billions of calculations possible: computer chips and graphics cards.  
The stock that he's identified as the potential leader in this space is fast becoming a breakout player in the world of Blockchain and crypto calculations around the world.
Its approach is different than you might expect.
Instead of trying to compete for the intense demands of processing Bitcoin, the largest cryptocurrency on the "block"…
It's ignoring Bitcoin and targeting their next-generation products – capable of processing billions of bits of data (called "hashes" in the crypto-world) – to become the go-to resource for the next-largest cryptos out there.
It's already up 120% in the past year…
Dr. Skousen believes this stock could be one of the biggest winners in the Crypto-Blockchain universe right now…
Shares are just entering that all-important EXPLOSION phase…
And, as they keep moving, he's anticipating building a chain of winning trades over the coming months, where shares head higher each time.  
Disruptive Technology #3 – Biotechnology and Gene Therapy
One of the most exciting developments for investors, physicians, and patients is the emergence of biotechnology: using science to create disease specific, even gene-specific therapies.
Stocks in this sector have soared.
Illumina's gene-sequencing technology has sent shares up 368% over the past five years.
Regeneron specializes in anti-inflammatory and cholesterol medicines, and its shares are up 3,456% in 5 years.
As impressive as these are, the biomedical technology known as CRISPR could literally change the world forever.
CRISPR stands for "clustered regularly interspaced short palindromic repeats."
What it means is this: there now exists a simple, cheap, fast and easy way to alter, move, edit, and share genetic material.
And it's already having a profound impact on the world we live in.
Researchers have used CRISPR technology to reverse blindness caused by genetic mutations. They've stopped cancer cells from growing uncontrollably, and they've even made cells capable of fighting off the HIV virus that causes AIDS.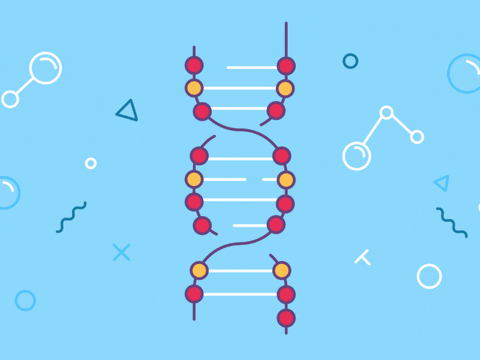 It could mean the end of diseases as we know it.
But that's not the end, as it's working directly with the very building blocks of life: DNA. This technology can be used everywhere.
One team of researchers have used the technology to alter yeast DNA so it will consume plant matter while expelling ethanol – potentially ending the reliance on fossil fuels.
It can be used to engineer drought and disease resistant crops – potentially ending global hunger forever.
As you might expect, the companies at the forefront of this technology have seen shares skyrocket…
Sengamo Therapeutics (SGMO), thanks in part to its partnership with drug-kingpin Pfizer, is up 488% in the past 12 months.
Intellia Therapeutics (NTLA), partnering with Regeneron Pharmaceuticals, saw shares shoot up 130% in just 9 months of 2017.
Yet, Dr. Skousen is focusing now on one small company with incredible potential.
It's already using its technology to edit the genes of T-cells to fight cancer, and it's working on pre-clinical programs looking to target genetic diseases like sickle cell disease, cystic fibrosis, and muscular dystrophy.
As exciting as those developments are there's one thing about this company that sets it apart from the others.
It possesses something invaluable…
Something none of the other CRISPR companies can lay claim to:
An exclusive patent for the rights to use CRISPR technology in humans.
With that patent in hand, and the ever-widening market for this technology, Dr. Skousen believes this could be one of the great stock runs of his lifetime.
Here's why…
Shares are up 192% since June 2017, meaning this stock has jumped right into the EXPLOSION phase, opening the window for multiple profits – over and over again.
These are a handful of the cutting-edge, disruptive technologies set to change the world we live in every day.
With the stocks of some of these watchlist companies already in that all-important EXPLOSION phase, shares could go parabolic at any time.
Dr. Skousen's preferred trading technique will let you crank out winning trades, racking up fast-moving gain after fast-moving gain – sometimes, multiple profit plays, from a single stock, in any 12-month period.
Here's how:
The fastest way to cash in on potentially
huge stock moves over and over again…
Is with a simple, easy to use option strategy.
These particular options (known as "calls") were first sanctioned to be traded on the Chicago Board of Options Exchange, way back in 1973.
While some traditional investors may shy away from options because they seem risky, and a bit scary…
In the hands of an expert like Dr. Skousen, call options become powerful instruments of wealth-building, letting you multiply your gains many times over on the fastest moving stocks in the market.
Imagine racking up gains like:  
448% in two months
437% in three months
380% in just over two months
378% less than two months
376% in less than three months
369% in less than three months
213% in less than 30 days
165% in just over two months
164% in just over three months
162% in one month
Of course, like everything in the stock market, trading options comes with a certain amount of risk… and buying call options is no exception.
So when trading options, don't use the rent check. Only trade with funds you can afford to lose.
That being said, with the chance to make double, triple, or quadruple your money (or more) from these kinds of option trades…
Dr. Skousen believes the potential rewards far outweigh the potential risks. 
This is how you could rack up multiple wins for every 12-month period of the EXPLOSION phase.
Each of Dr. Skousen's profit points could potentially hand you:
An insane 864% in 21 days!
800% in 34 days
633% in 49 days
580% in 56 days
566% in 80 days
540% in 76 days
529% in 70 days
505% in 42 days
498% in 59 days
491% in 71 days
485% in 22 days
Readers who have taken Mark's advice over the years could have scored a fair number of triple-digit, and even quadruple-digit, wins on well-timed options plays.
So, to help you get started on trading options successfully, Dr. Skousen's prepared a special report for you to bring you up to speed on these highly lucrative, fast-moving trades.
It's called, The Little Black Book of Options Secrets.
In this easy to follow guide, Dr. Skousen walks you step-by-step through the simple, yet highly profitable, option trades he recommends in TNT Trader. He'll show you how options work, why they can be so profitable, and exactly how to follow his options trades – all in straight-forward, simple language.
We could charge $149 for this comprehensive primer into options trading…
But Dr. Skousen wants me to give it to you now, free of charge, so there will be nothing getting in the way of you making money quickly.
Many of the gains enjoyed by Dr. Skousen's readers over the years may sound unbelievable…
Yet, I assure you, they're all 100% real.
But that's just me talking.
Let me show you some of the hundreds of testimonials we've received over the years:
Notes from people like Lindsay, who reports…
---
"I've owned Dr. Skousen's [top picks] for years — and made about $330,000 in gains… I buy 95% of the stocks Mark recommends."
And Charles, who writes…
---
"Currently, my total profit is over $104,000. I've very impressed and wanted to express my gratitude to you and your excellent research."
And Lee, who tells us…
---
"I've been studying the investment industry for over 60 years, and Mark Skousen is the #1 man I trust… He is a genius in the field. You cannot lose. There is no way you can lose with him."
And Jared, who claims…
---
"I've tried over 20 investment newsletters — and Mark Skousen has been the only one to consistently make me money… He's the best!"
These are just a few of them, too. I could go on and on.
There may never be a better time to
begin racking up multiple profits…
From the Law of Accelerating Disruption,
and today's fastest-moving opportunities.
Which is why we're launching Dr. Skousen's newest premium advisory service: TNT Trader
This brand new, never-before-seen service is built on Dr. Skousen's research into the companies with the most disruptive technologies, the fastest moving stocks…
And multiplying those gains – again and again – with well-placed options.
We're very excited about the potential of this service to create immense wealth for our readers.
To celebrate the launch of this powerful new wealth advisory…
I'd like to invite you to become a Charter Member of Dr. Skousen's TNT Trader today.
The TNT is an acronym for The New Technology…
But it's also symbolic of the explosive profit opportunities arising from today's most disruptive stocks.  
For 38 years, Dr. Skousen has been sharing his insights and research with individual investors just like you.
Grateful folks like Robert M., from Michigan, who wrote in to tell us…
---
"Thank you… Your high-income suggestions have netted me over $90,000 in capital gains plus about $25,000 in dividends this year. I have no losers! Life is good."
Then there's David K., from Pittsburg, who says…
---
"I got my online account set up with $68,000 and began trading your stock recommendations 6 months ago, switching to options… 4 months ago. Today I closed for the very first time at double my initial investment – $143,206.84."
Steve G., from Virginia, trumpets…
---
"I've made enough on one of Dr. Skousen's stocks to pay my subscription for about 50 years and still have enough left over to put siding on my house!"
And now I'm inviting you to be a part of Dr. Skousen's uninterrupted 38-year tradition of uncovering outstanding gains for his readers.
As a Charter Member of TNT Trader, you're entitled to:
One full year's worth of TNT Trader Weekly Alerts — You'll get these in your inbox every week like clockwork. In many cases, you'll find a fresh, hot stock and/or option trades – picks designed to make you rich now, and even richer later.
Special Action Alerts — There's no set schedule for these Alerts, but when Mark feels you need to take action right away – to collect or protect big profits – your inbox will light up with complete details for fast action.
Conference Calls — Periodically, Mark will host an hour-long conference call for subscribers only. These will bring you up close and personal with the fast-moving world of technology, including details of the latest changes in the portfolio, options, and what Mark sees coming over the horizon in the coming months. These private conference calls alone would be worth many times the membership costs… but they're yours free as a charter member of TNT Trader.
Special Reports — These periodic reports will bring you Mark's deep-dive analysis into an important market development. It could be about almost anything… but if Mark feels it will help you become richer, faster… he'll share it with you.
Active Model Portfolio — This frequently updated online resource is where you'll be able to track every position, and current recommendations, in the TNT Trader portfolio. Track your profits, decide when to enter and exit positions, and more.
24/7 Website Access — Once you sign up, you'll receive a personalized password that will allow you to access the archive of ALL these service materials, plus an FAQ section, Dr. Skousen's detailed bio, links to his other services, and much more.
PLUS – Dr. Skousen's guide, The Little Black Book of Options Secrets
I'm sure you'll agree, that's a lot to get from one of the world's 20 Greatest Living Economists…
At virtually any price.
By now, you might be wondering how much a service like this might cost you.
And I don't blame you.
TNT Trader is a premium advisory service.
It gives you access to one of the most respected economists in the world, who is also one of the most successful, longest running market analysts in the country, and the most successful editor we have here at Eagle Financial Publications.
Few, if any, can boast his track record… or his kind of longevity.
Believe me, when people have their hard-earned money on the line, no one lasts long in this business if they're not the best. 
And Dr. Skousen has proven himself, for 38 years, as the best of the best.
As I said, TNT Trader is a premium service. Within the next few days, we will be charging a premium membership fee to get in.
However, become a Charter Member of this exclusive private advisory service today, and I will give you a substantial discount off the regular subscription price.
I'll show you exactly how substantial in a moment.
First, there's something you need to know.
We're limiting this membership opportunity to only 500 new members today.
That's all.
We're doing this to protect you.
Because of the nature of these trading opportunities, fast-moving stocks and options can be price sensitive.
And too many people jumping into these trades could mean some readers miss out on the best prices, which means smaller profits, and sometimes, readers even missing out on a trade altogether.
That's why we're capping new memberships at only 500 today.
However, if you're one of today's 500 new members, I have something extremely valuable to give to you.
Come on board right now, and you'll be set up perfectly to profit from two more disruptive technologies changing the world today…
Disruptive Technology #4 – Thinking Machines, and More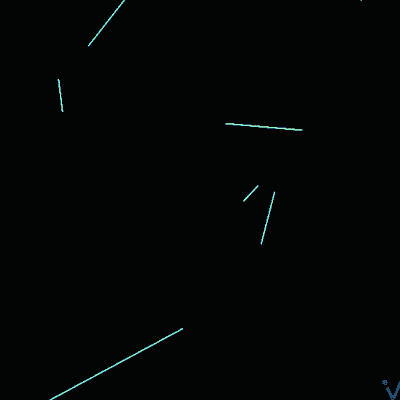 Once the domain of sci-fi writers like Ray Bradbury and Isaac Asimov, the idea of thinking technology, or artificial intelligence, is quickly becoming a reality.
A new report by research firm IDC found that "AI technologies will create more than 800,000 new jobs and add $1.1 trillion to global GDP by 2021."
As you might expect, many of the biggest players in technology are making huge investments in the future. Microsoft, Alphabet, and Facebook are all investing heavily in developing artificial intelligence – or thinking technologies.
The growth of AI means ever-increasing demands for memory to make all this machine-thinking possible. And the first company Dr. Skousen is focusing on is building chips custom made to handle the immense data requirements of Artificial Intelligence. 
Shares are already moving – up an incredible 297% in the first 11 months of last year, putting them firmly in the EXPLOSION phase profit window!
Which means there could be plenty of opportunities for jumping in and out of these shares for fast profits over the next 12 months.
Disruptive Technology #5 – Autonomous Transportation
One of the great breakthroughs made possible by artificial intelligence is the concept of autonomous transportation – or more simply, self-driving cars.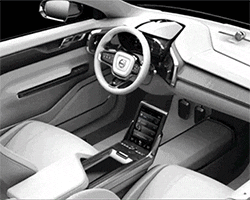 Naturally, the big companies you'd expect to get in on the action are already moving into the space.
Google's been at it for years, and GM has announced its own driverless vehicle, as has Honda, Toyota, Tesla, Volkswagen, Volvo and… well, you get the idea. 
That's just a handful of the companies focusing on driverless technology.
However, Dr. Skousen doesn't believe that's where you're going to make money.
It's the technology inside the car that's going to make you rich, not the companies putting the cars on the road.
He's looking into one particular outfit right now. It's been positioning itself as the break-out technology firm supporting the self-driving car industry.
Instead of building self-driving cars like everyone else…
The company is creating the all-important software packages that will allow these cars to drive themselves. 
Now manufacturers can simply drop this company's software system directly into their cars.
It's a game-changer in the making – and it's already paying off for investors.
Shares of this innovative software firm are already up 30% since last year.
And if Dr. Skousen is right, shares could be hitting their EXPLOSION phase very soon, potentially going much higher from there…
Which means, you could be racking up short-term gains, again and again, from each leg of the EXPLOSION.  
Remember, these are watchlist stocks, not official recommendations… yet.
But they could be, any day now.  
We've included them here to give you a solid idea of the kind of opportunities Dr. Skousen will be showing you during your membership.
Now, earlier I promised you a substantial discount to become a Charter Member today…
Let me show you how substantial right now.
The full price of membership to TNT Trader will be $1,995 for one year.
Heck, even The Little Black Book of Options Secrets could fetch up to $149, but this is yours at no cost today.
That's $2,144 of valuable information, and a year's worth of trading recommendations.
However, as a Charter Member, I'm willing to offer you this one-time opportunity.  
Come on board now, and you can have complete and full access to everything Dr. Skousen's TNT Trader offers you…
For only $995.
That's almost half off the regular subscription price, and an immediate savings of $1,000.
Not only that: Become a member of TNT Trader now, and I will offer you this one of a kind guarantee.
Your 100% Risk-Free Guarantee
Guarantee #1: Take TNT Trader for a risk-free 30-day test-drive. You must be absolutely 100% convinced that Dr. Skousen's unique approach to trading is the perfect complement to your current portfolio…
Or I will give you a complete and total refund of every penny you've spent – no questions asked.
Guarantee #2: Come on board now, and I will do something almost no one in our business does, because they don't have the confidence to do it. 
I have such strong belief in Dr. Skousen and his TNT Trader that I'm willing to back up my belief with this unique, performance guarantee.
When you remain a member of TNT Trader for one full year…
If, at the end of your first 12-month subscription, Dr. Skousen has not provided you at least six explicit cash-out recommendations of 100% profit or more…
That's double your money on six different positions…
Simply let me know and you'll promptly receive ALL your subscription money back.
I think you'll agree, you can't get any more iron-clad than that.
You're now facing one of the greatest
opportunities we've ever offered.
A chance to join one of the most accomplished and respected professionals in the business…
And receive regular trade recommendations, based on the powerful Law of Accelerating Disruption.
For 38 years, Dr. Skousen has been showing thousands of individuals just like you a better way to make money in the market…
Folks like M. Hartman of Bellingham, WA, who wrote in to say…
---
"After using Mark Skousen's services for about 18 months I can honestly say it is the only service (of the too many I subscribe to) that consistently yields positive results and profits. I will continue to be a customer for a long time to come."
L. Kline from Thousand Oaks, CA, told us…
---
"My conservative portfolio has risen 30% and the other 60%."
D. Hermreck of Germantown, MD, said…
---
"In less than one month, I was up over $5,000 on your recommendations! Making money with Mark Skousen is a lot more fun than losing it on my own!"
I hope you take advantage of this rare opportunity.
A risk-free chance to get richer, faster from the Law of Accelerating Disruptions and the world's fastest moving, most disruptive companies…
With the guidance of one of the most experienced and respected economic minds of this century.  
It's easy to get started.
Simply click the button below, or call toll-free at 1-800-211-7661.
We'll rush your Welcome Package to you right away, including instructions on how to get the most out of your membership, and your special report, The Little Black Book of Options Secrets – a $149 value – absolutely free.
Of course, if you have any questions or concerns, you can always call our Customer Service Team at 800-211-7661 and we will be more than willing to help you with any questions.
In this presentation, I've shown you everything you need to make some impressive money in this market.
Now it's your turn.
Just click the button below now to get started right away.
Or pick up the phone and punch in the numbers: 1-866-482-7689 or 1-800-211-7661
Do it now.
Become a member of Dr. Skousen's TNT Trader today.
Remember, you have a full 30 days to look it over.
If it's not for you, no problem. You'll get a full and courteous refund.
Do it now.
Thank you very much for your time.
I look forward to having you onboard…
And here's to prosperous years ahead!

Roger Michalski
Vice President, Eagle Financial Publications
P.S. Remember, not only do you have 30 days to try out TNT Trader risk-free, but if you come on board now, I will guarantee you see at least 6 opportunities to double your money (100% gains or better) in your first year – or I will give you your money back, no questions asked.
Click the button below, or call 1-800-211-7661, today.
Do it now.