Demand there was so great in the first few weeks of (legal) recreational sales…
Its 47 retailers completely sold out of marijuana.
The state even issued a "statement of emergency" in order to restore supplies.
Now imagine this shortfall on a national scale…
That could be Canada's future next July, if the country goes through with plans to legalize recreational use nationwide. 
In June, Jacquie Miller of the Ottawa Citizen published an article entitled: "Canada's legal pot market won't be able to meet the staggering demand if legalization happens next year."
In it, cannabis consultant and investor Paul Rosen concurred, "I think we will be critically short."
It's easy to understand why when you look at Canada's current pot output.
Aaron Salz, Bay Street's cannabis industry specialist, points out that today, Canada's medical marijuana growers supply some 80,000kg a year. 
But they already have funding in place to increase production to 400,000kg – 500,000kg a year in the near future.
While that sounds great, it's still not enough – not by a long shot.
Salz estimates Canadians will consume 655,000kg of recreational weed a year. 
That's a huge problem, but it's not the only one…
The shortage won't be limited to cannabis itself.
According to John Prentice, president of Ample Organics (a cannabis software support company):
"Many ancillary businesses, who supply everything from specialized lights to security systems for the industry, would also not be able to meet demand for their products if there was a massive expansion…"f
Canada's supply-demand crisis could make Nevada's situation look puny by comparison.
Forbes calls cannabis "…the best ground-floor opportunity we've seen since the early days of the Internet."
Kevin O'Leary of Shark Tank fame states it's "…like the end of prohibition. It's a remarkable opportunity."
Clearly, my friends, we're at the tip of the iceberg here, as pot's "prohibition" inches closer to its ending.
A report from New Frontier Data estimates the national marijuana market could balloon to $21 billion by 2020.
Other experts are predicting a market valued at more than $50 billion by 2026.
The gains to be made in the cannabis market will dwarf anything we've seen in decades.
So I insist my readers get safely squared away in the "Green Rush" now – before marijuana goes mainstream.
And inside my new Cannabis Kit: The Practical Guide to Making Money in Marijuana, you'll get access to:
My full investment strategy, including my top 3 recommendations for pot profits.
5 "poisoned pot" companies that'll soon go up in smoke (avoid at all costs).
Plus, my proven, market-beating "sin stock" portfolio.
But, before I rush you a copy, I want you to have a firm grasp on this brand-new market.
You see, while I've just shown you some striking examples of fortunes being made…
There's one very important thing to remember…
Something that's unfortunately catching countless new marijuana investors off-guard.
You must temper the excitement.
In other words… Don't believe all the hype!
It's critical that you properly vet every investment opportunity, and not get caught up in the greed storyline.
Because the same stocks that can jump 100%… 500%… even 1,000%…
Can come crashing back down in a New York minute.
For that very reason, I've laid out the 3 biggest marijuana myths duping so many investors today…
And, more importantly, how to avoid these pot pitfalls when investing.
Marijuana Myth #1: Penny Stocks Can't Burn You
Remember Pets.com and its sock puppet?
The company imploded in the late 90s at the height of the tech bubble.
Investors were left holding the bag… and little more.
In no time at all, the stock crashed from a high of $14… down to under a buck.  
It's the same thing with penny stocks in today's marijuana boom.
It's so easy to get caught up in all the solicitations for "high growth potential" pot stocks:
Tiny companies about to explode, capable of paying out thousands of percent in profits.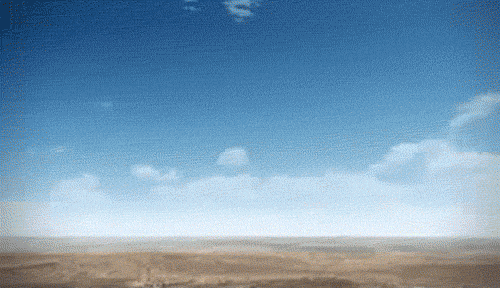 What they don't tell you, though, is that most of these penny-pot stocks will end up as losers. 
There's way too much hype, a lack of accurate information… and not nearly enough discretion.
That's why you're seeing investors pile into almost any pot stock they can, hoping for that life-changing win. 
Unfortunately, what's really happening is an artificial driving-up of stock prices on fundamentally bad companies.
And when they come crashing down to reality, those same investors all too frequently lose their shirts.
Here's what I mean:
General Cannabis Corp. (CANN) dropped 95.5%, from a high of $33 to a current low of $1.50. (Imagine your misery if you'd bought this penny stock on the way up!)

In 3 months, Canabo Medical Inc. (CAMDF) shed more than half its value, plummeting from 64 cents to 30 cents a share.

Aerogrow International (AERO) slumped from a high of $8… all the way down to $1.15 a share (that's an 85.7% pasting).
The point here is… successful investing in the green sector means being able to separate the wheat from the chaff.
In a sector with hundreds of publicly listed marijuana-related stocks already…
With more businesses springing up each day it seems… that's a tall order. 
For starters, I recommend this two-question test for "weeding out" penny pot stocks:
Does the company have a market cap of at least $200 million?

Is the company listed on one of the major exchanges?
Satisfying these two criteria alone will surely knock 98% of today's pot stocks out of contention… and greatly reduce your risk investing in the marijuana sector.
However, negotiating the penny stock mine field isn't the only challenge facing you when you invest in pot stocks.
There's also…
Marijuana Myth #2: The Legalization "Loophole"
As I mentioned, medical marijuana is now legal in 29 states.
Recreational marijuana is legal in 11 of those.
And it will be legal everywhere in Canada, starting July 2018. 
Each time a new market or state lets cannabis in, demand skyrockets (like in the Nevada example).
That kind of momentum is very appealing to investors.
But it doesn't necessarily translate into industry-wide profits. 
As we just saw, the market's flooded with bad companies and inflated share prices. 
When these companies fail, investors get crushed.
And there's another obstacle you have to overcome to make money in cannabis.
It's got nothing to do with balance sheets, financials, earnings, or numbers at all, really. 
It's this: marijuana is still illegal at the federal level.
And since financial institutions are federally regulated, pot businesses can't open bank accounts, get lines of credit, or take out loans.
Moreover, U.S. tax code 280E disallows almost all deductions for illegal businesses, except for their cost of goods sold.
Without these typical deductions, profits go up in smoke… along with investors' hopes. 
Here's something else: because the cannabis industry isn't recognized at the federal level…
Companies in this sector aren't required to register with the Securities and Exchange Commission.
Without regulatory oversight, who knows what sort of creative accounting these companies may be using to post good numbers?
And that makes being able to see through the third and final myth even more important…
Marijuana Myth #3: "Rising Tides Don't Always Lift All Boats"
While marijuana sales are soaring, the same isn't always true for pot stocks.
Sure, some investments are taking off.
But you have to remember many of these companies' gains are being driven by the rush of misinformed investors.
Not necessarily by the one thing that matters most: Profits.
So shares may be soaring, but for all the wrong reasons. 
Even companies with $5 share prices are often still grossly overvalued… some by as much as 500 – 1,000 times earnings.
Most of these companies are all but certain to flame out.
So, what's the solution to finding the right way to play the cannabis boom?
According to former BlackRock executive and current cannabis investor Chris Leavy…
"The winners will be those [companies] with innovative manufacturing processes, brand awareness and the ability to scale."
I agree 100%.
In fact, my analysis revealed these sectors as the ones with the highest and fastest growth potential: medical, pharmaceutical, nutraceutical, and industrial (hemp).
So by understanding which companies in these sectors have the best chances of soaring…
You could be looking at profits not seen since Prohibition ended in 1933.
And from that point grew booze behemoths like Anheuser-Busch (BUD).
Had you invested in BUD early on, you could have made enough money to last generations.
But in a sector flooded with penny pot stocks… that lacks SEC regulation… and exists despite a huge disconnect between federal and state law…
How do you spot the next 800 lb. gorilla?
It's not easy. It takes a lot of work, and a lot of research.
Which is precisely what you'll find in my Cannabis Kit: The Practical Guide to Making Money in Marijuana.
I've done all the research and analysis of this hot sector for you. And I'd like to give it to you absolutely free of charge.
Use it as your "greenprint" for making money in today's cannabis market.
It begins with my 3 favorite Cannabis Cash Cow investments today.
"Cannabis Cash Cow" #1: Pot's "Bellwether Play"
Samuel Brannan became the first millionaire of the California gold rush of 1849.
Not by finding the gold, of course.
He became a millionaire by selling mining supplies to miners.
My first Cannabis Cash Cow company employs similar strategies.
In fact, they're the #1 distributor of materials and goods to marijuana growers in America.
They manufacture growth lights, greenhouse systems, fertilizer, hydroponics, and pesticides.
With their size and stature, they impact nearly everyone who's involved in the pot industry in some way.
And they're the only company in the entire pot sector to pay a dividend!
Add in a rising dividend policy, and this company becomes – hands down – the safest way to play the pot boom.
Plus, the company's so diversified across the sector, you can practically monitor the entire marijuana market just by watching this stock.
That's why I call it Pot's Bellwether Play.
It's already the #1 distributor in the U.S., yet it's hardly content to rest on its laurels.
In fact it's right in the midst of an intense growth and acquisition phase:
They recently spent over $100 million to take over two California-based businesses that sell fertilizers, soils and accessories to pot growers.
They paid nearly as much for a lighting and hydroponics company… and promised to sink in another $150 million into the firm.
The takeovers don't stop there, either.
Last year, they dug deep into their war chest to acquire a 75% stake in an indoor lighting producer for greenhouse and hydroponics.
Five months later, the company scooped up a producer of hydroponic growing systems and plant supplements for $90 million.
Aggressively expanding is one thing… turning those acquisitions into profits is another. But this company's exceptional at doing just that. 
Revenues have risen dramatically over the past 10 years.
Profit margins exceed 10%, and return on equity (ROE) is 30%.
Plans to sell off its international division will allow the company to focus on growing North American markets.
This is a profitable, diversified, rock-solid company, with its sights set on being a long-term leading player in the pot industry.
For these reasons and a lot more, Pot's Bellwether is my best bet for playing the cannabis boom. And why it fits perfectly in my Forecasts & Strategies portfolio. 
Next up…
"Cannabis Cash Cow" #2: Canada's #1 Cannabis Company
This company produces, supplies, and sells medical cannabis in Canada.
It's already the country's #1 pot business…
But my research has revealed it's primed for exceptional growth in the months ahead.
You see, they're a multi-channel sales and marketing machine.
They sell products through their online store, telephone orders, and through licensed producers.
While sales are hot now… rising year over year by almost 150%… 
It's the potential sales growth ahead that's really exciting.
To begin, the company estimates the medical marijuana user pool in Canada is increasing by 10% per month.
In addition, marijuana is scheduled to be legal for recreational use, nationwide, as early as July 1, 2018.
Both of these will have a dramatic effect on sales… as well as the entire Canadian pot industry.
So, what does that mean for investors?
A huge opportunity.
But you don't have to wait until July of next year to start making money from this company. (And you don't have to be a Canadian to invest.)
I suggest you get into it quickly, though, because share price growth for this Cannabis Cash Cow is already rocketing…
In fact, shares rose 13% in a single week after the company's latest earnings report.
That's what happens when you report earnings growth of 962%, year over year.
This is by far my #1 play for the Canadian pot market right now.
Just like my first Cannabis Cash Cow, this company is already on stable footing.
(And it's a far cry from the risky pot plays I see plastered all over the internet.)
Now as good as my top Canadian play sounds… here's the potential homerun trade:
"Cannabis Cash Cow" #3: Firmly Entrenched, with Enormous Upside Potential
Another licensed producer of medical marijuana in Canada, Cannabis Cash Cow #3 is diversifying in a big way…
The company's going topical.
In an exciting new development, they've inked an exclusive licensing agreement to distribute another company's topical cannabinoid products throughout Canada.
And that's just for starters.
The company's on an aggressive acquisition campaign, and its strategy is simple:
To be at the forefront of accelerating North American demand for cannabis, in all of its forms.
I believe Cannabis Cash Cow # 3 is one of the best long-term plays in the booming pot market.
But there's another way to profit still…
Private Placement Opportunities:
High Risk, Even Higher Reward
As I mentioned earlier, I'm an early investor in the cannabis industry. 
I did it through a well-connected private placement, after considerable vetting.
You have to understand first and foremost that worthwhile private placements in this sector — the "good deals," as they say — are not easy to come by. Don't let anyone tell you otherwise.
It takes years of establishing relationships with key contacts.
And I've been at it for nearly four decades!
Right now I'm on the hunt for another good deal.
And when I'm able to pinpoint one for my readers in this market – a private placement worth financing — you'll be the first to know about it.
In the meantime, I suggest reading a copy of my brand-new Cannabis Kit: The Practical Guide to Making Money in Marijuana.
You'll Need To Hurry, Though… 
Because This Sector's Soaring
I can't stress this enough.
If you want to take advantage of the marijuana boom, don't wait another minute to get your free copy of my Cannabis Kit.
But if you're not ready to get started (for whatever reason), let me explain why I'm giving away this valuable kit:
Like I said before, I've been helping individual investors like you for 37+ years through the pages of my award-winning monthly advisory, Forecasts & Strategies.
And for the last 13 years, I've been doing so with the help of Eagle Financial Publications…
Since starting with them, the average return on all positions – that's winners and losers – is 11.54%. 
Throughout this time, my readers have had the opportunity to significantly increase their net worth by simply following my research.
Not just from individual stock gains, but from additional wealth-building strategies for a lifetime.
In fact, the financial newsletter industry's former watchdog, Hulbert's Financial Digest, cited my Forecasts & Strategies for soundly "beating the market over 15 years"…
Through the record volatility of 2015-2016…
Through the Great Recession…
Through the 9/11 crash…
Through the tech-wreck…
This sentiment was echoed by Stephen Halprin, editor of The Stock Advisors.
Every year, Stephen runs a contest between all the leading newsletter publishers. They're asked to submit an investment recommendation at the beginning of the year…
And then Stephen gives out awards at the end of the year based on that pick's performance. Here's what he had to say about my entries…
"For over 25 years… Mark has consistently been among the top performers in this contest. Indeed, out of some 100 financial advisors, Mark has ranked in the top few spots more than any other."
These picks are the same type of quality recommendations that I've made in Forecasts & Strategies for more than 37 years.
I give readers smart ways to profit, no matter how the markets are behaving.
In every issue, I share my best investment ideas… market analysis… strategies for protecting and growing your wealth… insights into future Fed moves, the economy, the markets and more…
And today, I'd like to offer you 90 days of risk-free access to 
Forecasts & Strategies, along with a free copy of my Cannabis Kit: The Practical Guide to Making Money in Marijuana.
How much am I asking for all this?
Consider this…
Other Newsletters Charge Thousands of Dollars For Their Marijuana Investment Research
I've seen some publications ask for $3,000.
And that's without offering any sort of performance guarantee or refund policy.
The hard truth is, you don't get your money back if you don't like their research.
So, not only could you lose your shirt on their recommended penny pot stocks…
You'd also find yourself out $3,000, just for the right to lose your hard-earned money!
I wouldn't even think of taking a hard line like that. 
I didn't get into this business to fleece investors.  
I've been in it, for 37+ years, to help readers like you make money.
That's why I'm offering a free copy of my Cannabis Kit: an intelligent, practical strategy for investing in the new marijuana market.
That's on top of the full portfolio of investments I run in my award-winning newsletter, Forecasts & Strategies…
Along with these other members-only benefits:
Forecasts & Strategies Monthly Issues — Twelve times a year, my flagship publication will be conveniently delivered to both your mailbox and your e-mail inbox, should you wish.
Special Reports and Bonuses — All of my special reports and bonuses are available to you the instant you join, including the report I mentioned today, and everything else created for our members…
Forecasts & Strategies Model Portfolios — Here, you'll find recommendations for stocks, mutual funds, income plays, and gold/natural resources investments — something for every investor.
Forecasts & Strategies Weekly Dispatches — Delivered almost every week, these include my market analysis and commentary, buy/hold/sell advice on current positions, plus new opportunities.
Subscribers-Only Conference Call Events — Subscriber-only conference calls, during which I review our portfolio positions, and share my views on pressing investment topics and how they affect our portfolios.
24/7 Website Access — All of my current advice, special reports, archives of back issues, recent articles, and more can be found here.
Plus, I'll give you all 4 of the following bonus reports for FREE: